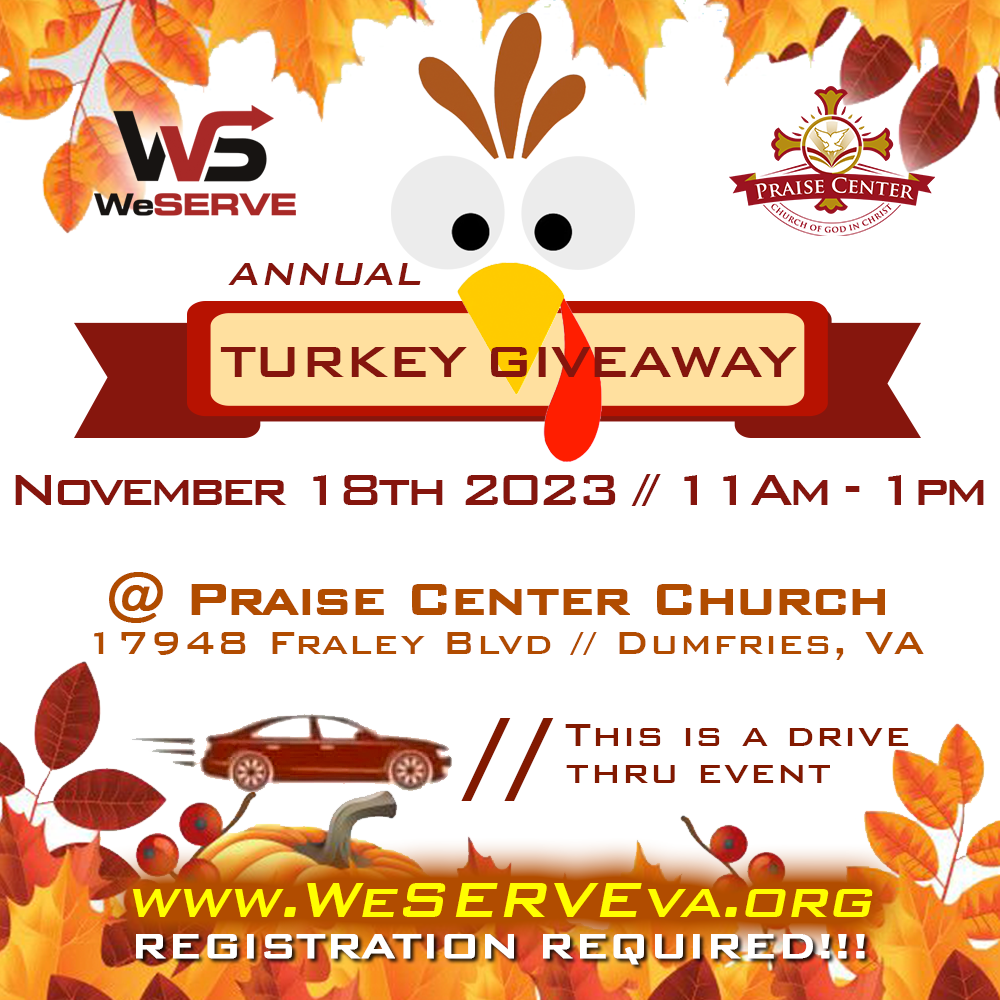 WeSERVE, in conjunction with Praise Center Church, the Capital Area Food Bank, and the Virginia Partners in Prayer & Prevention, will be giving out FREE turkeys on Saturday, November 18, 2023 from 11:00 am – 1:00 pm EST, while supplies last. Please register to reserve your turkey.
WeSERVE, junto con Praise Center Church y el Capital Area Food Bank, entregarán pavos GRATIS el martes 19 de noviembre de 2021 de 11:00 a.m. a 1:00 p.m. EST, hasta agotar existencias. Regístrese a continuación para reservar su pavo.
Meeting Needs.  Serving Families.  Building Community.
Event Sponsors
2023-11-18 11:00
2023-11-18 13:00
America/New_York
2023 Turkey Giveaway
WeSERVE, in conjunction with Praise Center Church, the Capital Area Food Bank, and the Virginia Partners in Prayer & Prevention, will be giving out FREE turkeys on Saturday, November 18, 2023 from 11:00 am – 1:00 pm EST, while supplies last. Please register to reserve your turkey. WeSERVE, junto con Praise Center Church y el […]
17948 Fraley Blvd Dumfries, VA 22026
info@weserveva.org