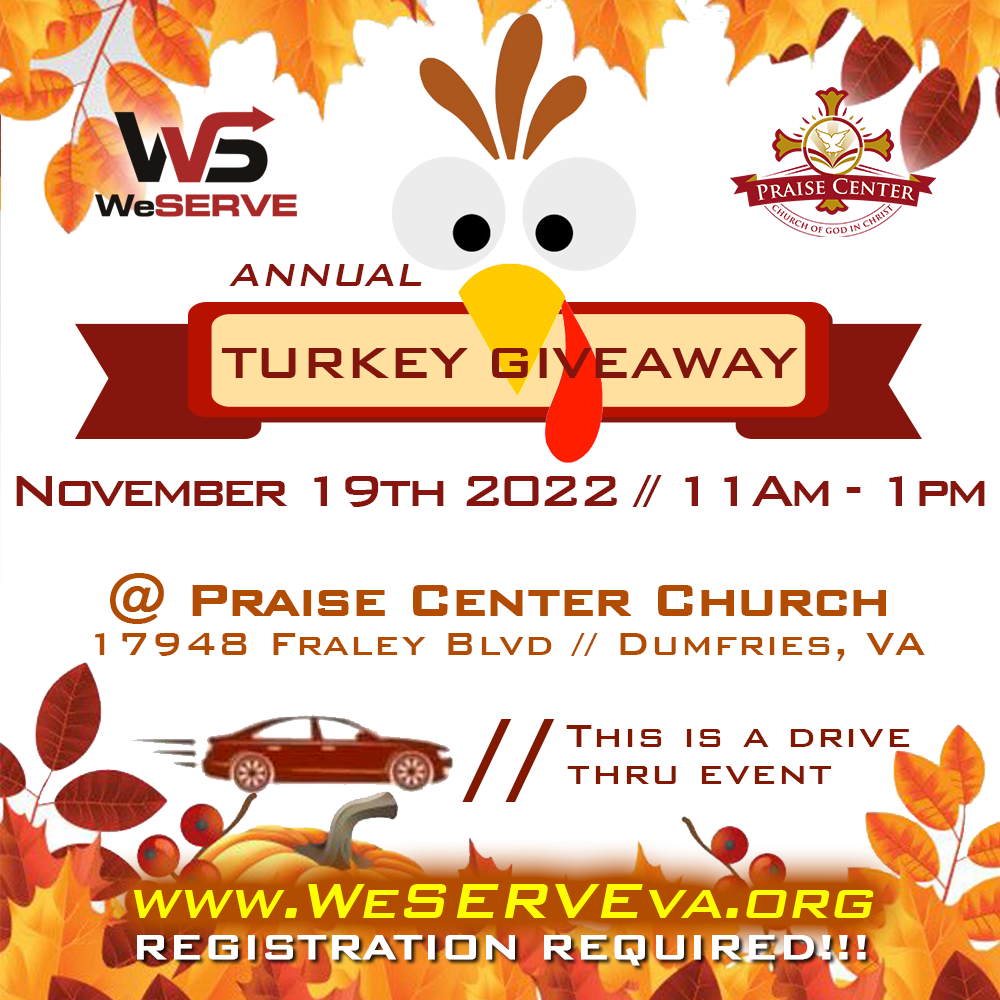 WeSERVE, in conjunction with Praise Center Church and the Capital Area Food Bank, will be giving out FREE turkeys on Saturday, November 19, 2022 from 11:00 am – 1:00 pm EST, while supplies last. Please register below to reserve your turkey.
WeSERVE, junto con Praise Center Church y el Capital Area Food Bank, entregarán pavos GRATIS el martes 19 de noviembre de 2021 de 11:00 a.m. a 1:00 p.m. EST, hasta agotar existencias. Regístrese a continuación para reservar su pavo.
Meeting Needs.  Serving Families.  Building Community.
Event Sponsors
2022-11-19 11:00
2022-11-19 13:00
America/New_York
2022 Annual Turkey Giveaway
WeSERVE, in conjunction with Praise Center Church and the Capital Area Food Bank, will be giving out FREE turkeys on Saturday, November 19, 2022 from 11:00 am – 1:00 pm EST, while supplies last. Please register below to reserve your turkey. WeSERVE, junto con Praise Center Church y el Capital Area Food Bank, entregarán pavos […]
17948 Fraley Blvd Dumfries, VA 22026
info@weserveva.org