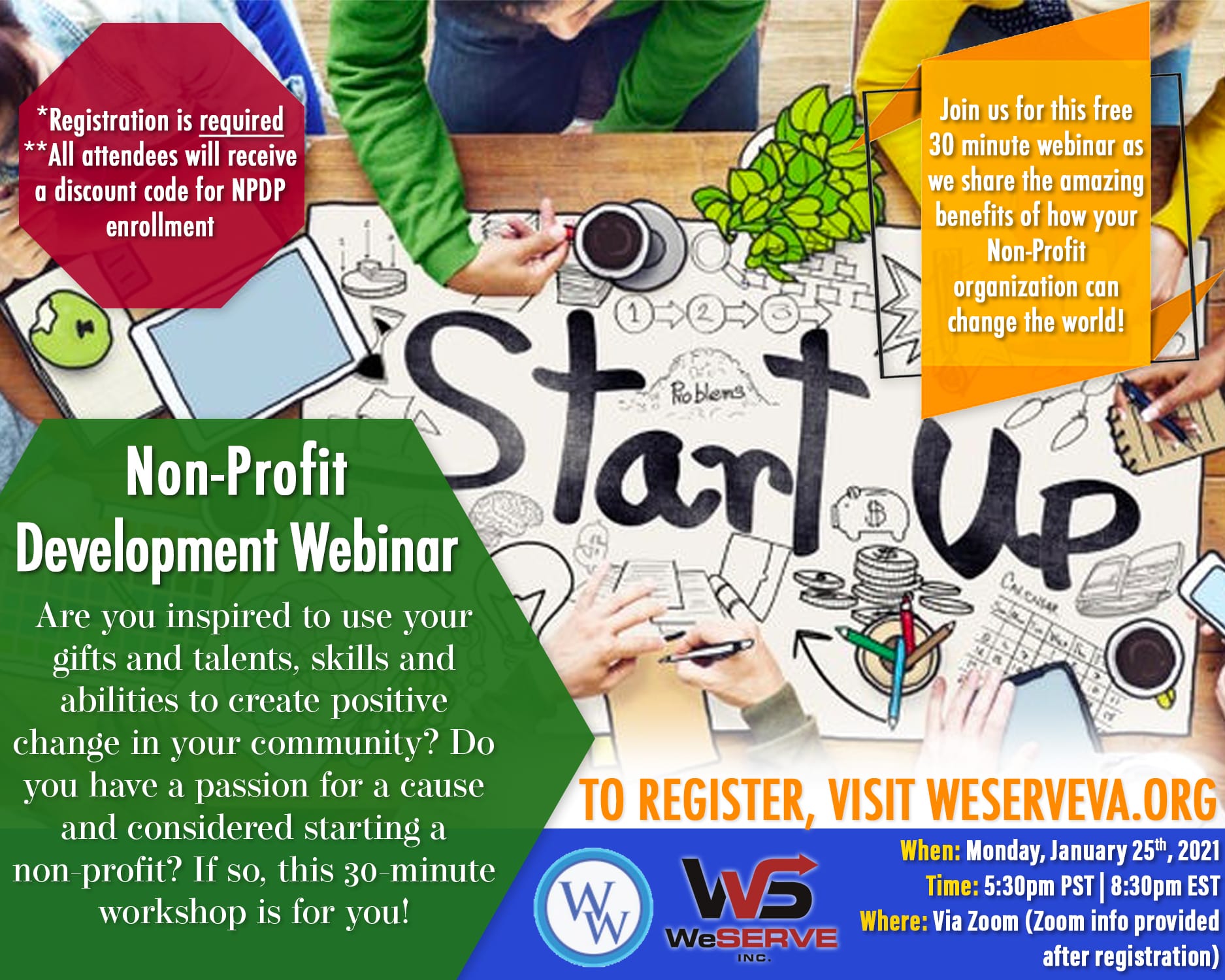 Are you inspired to use your gifts and talents, skills and abilities to create positive change in your community?  Do you have a passion for a cause and considered starting a nonprofit? If so, this 30-minute workshop is for you! We will be discussing the program that was designed to equip and empower you in making maximum impact in the communities that you serve. Our Non-Profit Development Program (NPDP) will provide structure and support, both of which is needed in taking bold and courageous action when accomplishing vision-consistent goals and aspirations. We will explore the work needed to start the process of filing for your organization's 501c3 status as well as establishing the work connected to your passion.
Join us for this free 30minute webinar as we share the amazing benefits of how your Non-Profit organization can change the world!
*Registration is required
**All attendees will receive a discount code for NPDP enrollment
At WeSERVE, we are . . . Serving Families, Meeting Needs, Building Community.
Event Sponsors
2021-01-25 20:30
2021-01-25 21:00
America/New_York
Non-Profit Development Program
Are you inspired to use your gifts and talents, skills and abilities to create positive change in your community?  Do you have a passion for a cause and considered starting a nonprofit? If so, this 30-minute workshop is for you! We will be discussing the program that was designed to equip and empower you in making maximum […]
info@weserveva.org